Adamas Motors established in 2017 with its head quarter based in Dubai, United Arab Emirates, was formed by Mr Karl Hamer, CEO Adamas Motors, with the intention for to ensure the DNA of Adamas Motors is all about luxury and best in its class and to enjoy an unrivaled experience of for our selected prestige–performance brands. The HNWI customers based in Far East and Middle East deserve these standards. The name Adamas was inspired by its Latin origin of a diamond – unbreakable, indestructible and invincible .
Adamas Motors CEO and the company's senior executives have a strong understanding of the automotive industry, capable of ensuring that the brands it holds are positioned at the forefront of the industry. Their experience historically has also ensured that the brands they represent, have proven to be amongst the most successful globally. They have demonstrated a strong performance and proven track record within the motor industry for many years, both in public and privately-owned businesses.
The company's CEO and senior executives have established this owner driven business, due to their reputation for managing luxury brands. With its multi cultured approach, Adamas Motors success has been built by every team member working together and contributing to our one team ethos and to strive to deliver an exceptional customer experience All Adamas Motors employees are highly trained, enthusiastic, knowledgeable and passionate to deliver our fundamental commitment to our customers of getting it right first time and making each and every interaction special, developing long-term relationships is our number one objective.
Adamas Motors ultimate aim is to be considered the best company to work for in the industry and the best company to do business with.
" We believe in what we deliver "
OUR VISION
To develop an automotive prestige motor group that returns class leading profitability. To develop a quality automotive prestige motor group that offers through the manufacture brands it holds an industry leading work ethic, backed by outstanding employees.
OUR GOAL
To create a luxury motor group that generates optimum returns for all stakeholders. (customers, employees, manufacturers & stakeholders)
ADAMAS PILLARS OF STRENGTH – RELATIONSHIP
RELATIONSHIP – MANAGEMENT
Adamas Motors believes in relationship management where the customers, employees, shareholders and manufacturers all win.
RELATIONSHIP – CUSTOMERS
We provide a consistently high quality customer offer, through brand leading premises, backed by robust customer focused business processes resulting in the customer being given reasons to choose our brand over our competitors.
RELATIONSHIP – EMPLOYEES
Through good communication and total relationship involvement we enjoy an excellent motivated workforce backed by a management team with strong leadership skills.
RELATIONSHIP – MANUFACTURER
Adamas Motors is committed to a program of continued investment in the prestige, performance and luxury vehicle sector and are looking to develop market leading brand centric facilities. Foster first class leading customer satisfaction and relationships that ensures repeat business benefitting all.
OBJECTIVES
Ensure that the company achieves optimum levels of profitability
Drive and motivate employees through strong leadership
Identify and ensure highest skill levels
Establish the group to be at the forefront globally within the premium vehicle sector
Establish the business based on first in class customer care and communication
Generate healthy cost control initiatives to ensure optimum returns
Ensure that its corporate social responsibility (CSR), is embedded in its day to day operations
Develop a dynamic and progressive automotive group
OUR EXECUTIVE TEAM
Adamas senior management has demonstrated a strong performance and proven track record within the automotive industry for many years, both in public and privately-owned businesses.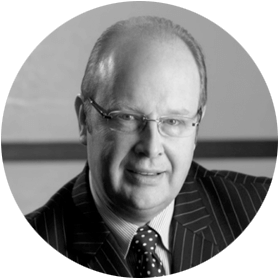 Karl Hamer
Chief Executive Officer
Karl Hamer is a seasoned automotive professional with over 35 years of experience in the automotive industry in the UK and the GCC markets. He began working in the Middle East in early 2008, as Managing Director of a multi franchise motor group holding, ultra-luxury, prestige, performance and volume brands. Mr Hamer is well-known for his daily drive within the business by both customers and manufacturers alike.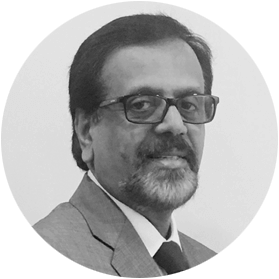 Krishna Das
Chief Financial Officer
Das, Finance & Accounting expert, Chartered Accountant by profession, over 25 years of successful quantitative & qualitative achievements in the field of strategic, financial management and corporate planning as a chief financial officer, including 17 years of automotive experience with Nissan motor co, ltd
Mishal Kanoo
UAE Sponsor
Mr. Mishal Kanoo is one of the most iconic business figures in the middle east and has a reputation as a futurist and strategist with a strong track record in forecasting economic developments in the region. As chairman of KAAF investments, Mishal Kanoo tries to help people reach their professional dreams. Playing a role in bettering people's lives is a great instigator for doing what he does. Mr. Kanoo currently serves as the chairman of the Kanoo group, one of the largest, longest running and independent family-owned groups of companies in the gulf region.
Kevin Rose
Non-Executive Director
Kevin Rose is an international automotive executive with almost 40 years experience in the industry. Starting with the Volkswagen group in the UK working across sales, after sales, marketing, financial services, distribution retail development he was then managing director for the seat brand in the UK, establishing the brand after its acquisition by the Volkswagen group. Mr Rose was also the key executive at Bentley Motors and took Volkswagen brand in China market.
Chris Buxton
Operations Director
Chris has worked in the Automotive Industry for over 30 years, at OEM level for seven of the world's main manufacturers, (Ford, Jaguar, Mercedes , BMW, Toyota, Lexus, Bentley) in the UK, Europe and across the Middle East, Africa and India. He also has extensive distributor/retail experience as Managing Director of Lexus in the UAE. He has a track record of using his keen interpersonal skills, to build strong working relationships with owners, shareholders and operational teams, that has allowed his team to achieve record levels of performance .He has a very straight forward approach to business and can formulate the strategic objectives and put in place short and long-term plans to achieve those objectives.